That Enable
Safer Jobsites
We Can Help Alleviate
This Shortage
Our robotic platform aids workers by tackling the repetitive and dangerous tasks on commercial jobsites. 
Tackling the installation of high-precision fasteners
Facade panels are only as good as the brackets they're attached to – our robot is specialized in tackling this task, completing the layout, installation, and inspection in a fraction of the time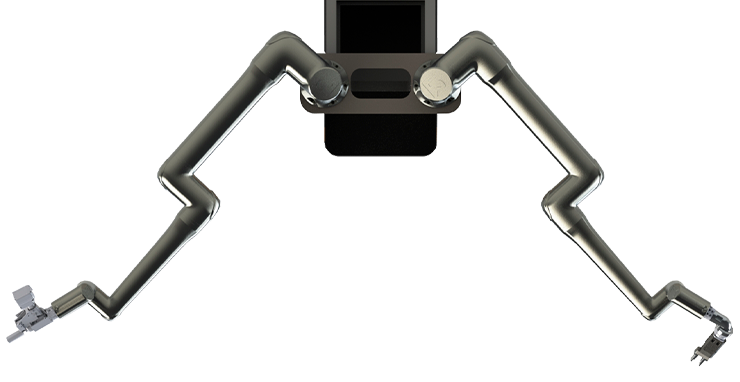 Working Behind Edge Guards
Traditionally, facade brackets need to be secured by workers operating in a compromised position over the building's edge – our robots work around the edge guards, ensuring safety during installation.  
Logistics are easy with a weatherproof shell, 73" by 48" footprint, bi-directional forklift pockets, locking doors, and a removable air caster system.
Our modular design can be easily repurposed to a variety of use-cases. With our machines, it's easy, safe, and fast to get great results.
We Build Trustworthy Robots
Construction is at the cusp of a seismic shift from an automation perspective. The dramatic acceleration of the labor shortage in the industry, coupled with the advanced abilities of robots today, makes the space ripe for disruption. We believe Raise Robotics is the right team at the right place to take advantage of this massive opportunity.
Raise Robotics is building a platform that will keep workers away from slab edges. Working at the edge of slabs is highly risky and usually puts workers in awkward ergonomic positions. We are excited for Raise's potential to positively impact our job sites and look forward to continuing our relationship with them.
We started Raise Robotics to solve the growing issue of labor shortage and jobsite safety. Discover how we started and where we are today.